Related Products

Touch screen delta

Automatic expandable polystyrene pre-expander machine

EPS polystyrene foam beeds machine

EPS continuous pre-expander machine

Expandable polystyrene machine

Auto batch polystyrene pre-expander machine
27 automatic machine layout
Port: Hangzhou, China
Production capacity: 20 sets / month
Payment method: Letter of credit, telegraphic transfer
Model:Automation
Computerized: Computerized
Certification: CE, ISO9001:2008
Condition: New
Inquire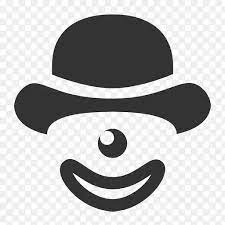 Add To Basket
EPS shape moulding machine | moulding machine | shape moulding machine
Information:
Our Advantages
OEM Service : Customers simply provide heat transfer, flow, inlet temperature, outlet temperature, operating pressure, resistance, heat balance, core body size and other relevant parameters.
Team Support : Professional design team and technology team provide 24 hours service and 12 months warranty.
Factory Support : Accept sample order, economical and practical.
More service
1) We can help buyers design specific products or produce products according to buyers'design.
2) We can print logo according to buyers' requirement.
3) One year's warranty against B/L loading date. If you meet with quality problem, we promise to replace goods.
About EPS shape moulding machine
Application of the machine:
1.The use of electronic weighing systems, photoelectric material level control system, proper grasp bulk density foam material, so that a uniform density foam beads after each error is less than 3% or less.
2.Barrel body temperature and vapor pressure, the use of advanced high -precision Japanese pilot valve control, ensure that the pressure relief valve outlet is always constant , ensure that the temperature inside the tank advance machine control within ±1% ºC of , so as to ensure the consistency of raw EPS issued prevent EPS material because the temperature control is not good agglomeration.
WANLONG MACHINERY is a leading EPS shape moulding machine supplier, factory, manufacturer that focuses on EPS shape moulding machine. We will become your trusted partner with reliable product quality and excellent customer service.
EPS shape moulding machine
The factory has a professional R&D team with strong technical force and rich experience.
Welcome new and old customers to inquire and buy our products.
Engineering case: