Related Products

EPS polystyrene foam beeds machine

EPS continuous pre-expander machine

Automatic expandable polystyrene pre-expander machine

EPS polystyrene foam beeds machine
Auto batch polystyrene pre-expander machine for lost foam casting
Port: Hangzhou, China
Production capacity: 20 sets / month
Payment method: Letter of credit, telegraphic transfer
Model:Automation
Computerized: Computerized
Certification: CE, ISO9001:2008
Condition: New
Inquire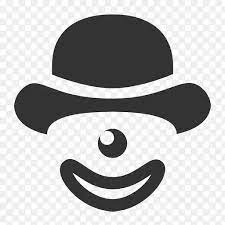 Add To Basket
Auto batch polystyrene pre-expander machine | pre-expander machine | pre-expander machine factory
Main Features:
1.The machine is a special equipment for the lost foam 'white area casting', it is able to expanding EPS,EPP,EPMMA, etc;
2.This machine applies PLC Controller (programmable Logic Controller) and Touch Screen;
3.Unique design for steam dome reduces EPS bead moisture content;
4.This machine applies Sealed expansion barrel、Automatic Photoelectric Level Control Device to control material level,enables expansion under constant pressure, high steaming efficiency and steam saving, ensuring density of formed EPS beads minor tolerance within ±1%;
5.Mainshaft,stirring bars, inner barrel made from stainless steel;
6.Most of the main components are of world-famous brand, and reliable design makes the operation and production simpler and fault rate lower.
Auto batch polystyrene pre-expander machine
Main Features:
EPS Pre-expander Machine Application
Such 0-180degree rotating spindle cnc router can make different surface carving, arc-surface milling, bending surface machining for 4D jobs,like special shaped arts, bend doors or cabinets, also can make horizontal milling,cutting and drilling works.
Also widely used for :carve and cut on any kind of Foam (EPS) , do 2D and 3D dimension processing.
Applied in material like Solid wood, MDF, foam, plastic, stone, aluminium, copper, PVC and other hard and soft materials.
Features:
1. Welded strong steel tube structure as a whole with vibration temper aging treatment ensures no deformation for long time.
2. Heavy lathe bed adopts strong square steel tube to avoid the distortion.
WANLONG MACHINERY is a leading Auto batch polystyrene pre-expander machine supplier, factory, manufacturer that focuses on Auto batch polystyrene pre-expander machine. We have our own production workshop and design team. If you cooperate with us, we can provide you with first-hand prices.
Auto batch polystyrene pre-expander machine
No matter from which point of view, we are the best choice.
Technical Data:
Items

Unit /Type

EPS-JF-450

EPS-JF-500

Expansion Barrel

Size

mm

Ø450x700

Ø500x700

Usable Volume

m3

0.1

0.12

Steam

Pressure

Mpa

0.2-0.3

0.2-0.3

Inlet DN

mm

25

25

Consumption

Kg/cycle

0.6-0.8

0.8-1.0

Air-Compressed

Pressure

Mpa

0.2-0.3

0.2-0.3

Inlet DN

mm

25

25

Consumption

m3/cycle

0.05-0.06

0.05-0.06

Throughput

12g/L

kg

35

40

15g/L

70

80

20g/L

100

120

30g/L

140

160

Density Range

g/L

12-40

12-40

Density Tolerance

%

≤+/-1.0

≤+/-1.0

Cycle Time

min

Approx. 1.2

Approx. 1.5

Connected Load

kw

3

3

Weight

kg

560

600

Overall Dimension

(LxWxH)mm

3000x2100x2280

3000x2100x2280
EPS Products Process: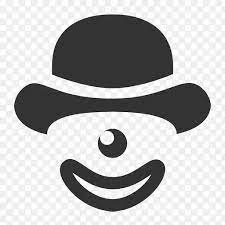 Engineering Case: