Related Products

ICF2

Helmet

Floor heating

Ceiling Cornic

EPS polystyrene foam beeds machine
Ceiling Cornic4
Port: Hangzhou, China
Production capacity: 30 pieces / month
Payment method: Letter of credit, telegraphic transfer
Mould Cavity: Customerize
Plastic Material: EPS
Certification: CE, ISO9001:2008
Condition: New
Inquire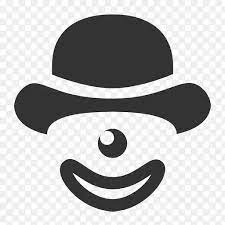 Add To Basket
Automatic Air-cooling Block Moulding Machine | Air-cooling Block Moulding Machine | Block Moulding Machine
Mould Branch Introduction:
Mould department is a professional EPS (expanded polystyrene) mould manufacturer, was established in 1998. The capacity for annual producing moulds exceeds 200 sets mainly used in electrical appliance industry, aquaculture industry, construction and lost foam casting industries. High quality aluminum alloy material is used in all kinds of EPS moulds. The mould surface is spayed with protective Teflon coating with feature of excellent lubrication, no sticking of the product on the mould, convenient de-mould, good anticorrosion, resistant of high-temperature above 350℃,and long service life etc.
Wanlong has a professional and experienced mold designing, manufacturing team, and using CAD/UG/SolidWorks software for product and mould 3D design as per client's information provided such as data, idea, sample, 2D drawing or 3D drawing. Using expert evaluation system and CAE analyze to optimize mould structure. In the production process, all the procedures are subjected to ISO9001 quality-control management system in providing a solid guarantee for high-product quality.
We have been cooperating with many providers of well-know companies in domestic market for years, such as Haier, Philips, LG, Gree, Mengniu, etc. also exported to abroad including
European, Africa, America, Middle East, Australia, etc.
About Automatic Air-cooling Block Moulding Machine
Application of the machine:
The machine adopts PLC programmable controller and touch screen control, automatic feeding, automatic electronic measurement, automatic control of temperature and pressure, dry barrel drums, etc., have made the material once completed, to ensure that the machine automatically cycle of production.
WANLONG MACHINERY is a leading Automatic Air-cooling Block Moulding Machine supplier, factory, manufacturer that focuses on Automatic Air-cooling Block Moulding Machine. We focus on producing high-quality products with complete specifications. The quality of our products has passed international certification and the price is affordable.
Automatic Air-cooling Block Moulding Machine
When designing and developing new products according to customer needs, we strictly control quality standards while controlling production costs.