Related Products

Crusher machine

EPS crusher de-dust machine

Crusher de-dust machine

Polystyrene crusher machine

EPS auto batch pre-expander machine
Eps Foam Recycling Machine,EPS Hot Melting Machine, Styrofoam Melter Machine
Port: Hangzhou, China
Production capacity: 20 sets / month
Payment method: Letter of credit, telegraphic transfer
Model:Automation
Computerized: Computerized
Certification: CE, ISO9001:2008
Condition: New
Inquire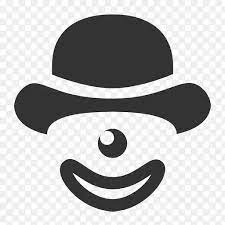 Add To Basket
Styrofoam Melter, Styrofoam melter supplier, manufacturer
Main Features:
Product Descriptions
Eps Foam Recycling Machine
EPS foam recycling machine is the best way to recycle EPS foam. This machine can recycle EPS foam into new EPS foam quickly and easily. The machine has a high-quality gearbox that can handle large amounts of EPS foam. Additionally, the machine has a mobile platform that makes it easy to move around.
Eps foam recycling machines help to reduce the amount of waste that is produced by the manufacturing and processing industries. The machines crush the foam used in products like furniture and automobile interiors, and turn it into a valuable resource that can be reused or recycled.
Eps foam recycling machine is a new design of recycling machine that can recycle EPS foam. This recycling machine has the ability to recycle EPS foam into high quality mulch. The Eps foam recycling machine is a highly efficient and reliable machine that will help to reduce the amount of waste that is created from the production and use of EPS foam.
EPS Hot Melting Machine
EPS hot melting machine is the latest innovation in the candle making industry. With this machine, you can create custom candles quickly and easily. The machine heats up wax until it melts, then extrudes the molten wax through a small nozzle. This process creates intricate designs on your candles, giving them a unique look and feel.
EPS hot melting machine is a new type of melting machine that can produce high-quality metal parts with a low production cost. It has the advantages of high production speed, small size and easy installation.
The EPS Hot Melting Machine is a reliable and affordable way to melt down plastic pellets. It is simple to use, requiring just a few steps to get started. The machine is also versatile, able to handle both small and large batches. Plus, it's affordable, making it a great option for businesses and homeowners who want to recycle their plastic waste responsibly.
Styrofoam Melter Machine
Styrofoam is a popular material used in some forms of packaging. It is made of polystyrene, which is a type of plastic. Polystyrene is resistant to many chemicals and can be recycled, but it is not biodegradable. There are companies that make Styrofoammelters to break down Styrofoam into its component parts so that it can be recycled.
An increasingly popular way to recycle old Styrofoam products is by using a styrofoam melter machine. This machine melts the Styrofoam into small pieces that can be recycled into new products.
Styrofoam is a popular material used in many products, and it can be difficult to recycle. A styrofoam melter machine can help recycle styrofoam, and it is also a useful tool for creating foam insulation.Styrofoam is a type of plastic that can be recycled and used again. However, Styrofoam is not biodegradable and must be disposed of in a proper manner. There are many ways to recycle styrofoam, but the most common way is to melt it down and make new products from it. There is a styrofoam melter machine that can help with this process.
Styrofoam Melter, Styrofoam Melter Supplier, Manufacturer
Looking for a styrofoam melter supplier? Look no further than the WANLONG MACHINERY! Our melters are designed to make the process of melting and casting Styrofoam less time consuming and easier. We also offer a wide range of customization options, so you can get the perfect styrofoam melter for your specific needs. Contact us today to learn more!
Technical Data:
| Item | Technical Parameter |
| --- | --- |
| Styrofoam Scrap Crushing Machine Size | 1500x1200x900Mm |
| Styrofoam Scrap Melting Machine Size | 1600x1500x800Mm |
| Extrusion diameter and length | 325mm & 1050mm |
| Extruting machine size | 1500x1300x1200Mm |
| Water Tank Size | 2000x400x350Mm |
| Pearl Cutting Machine | 1100x800x550Mm |
| Styrofoam Scrap Crushing Machine Motor | 5.5Kw |
| Styrofoam Scrap Melting Machine Motor | 18.5Kw |
| Extruting machine Motor | 7.5Kw |
| Pearl Cutting Machine Motor | 2.2Kw |
| Pearl Cutting Machine Hob number | 19 |
Engineering Case: