Related Products

Crusher machine

EPS crusher de-dust machine

Crusher de-dust machine

Polystyrene crusher machine

EPS auto batch pre-expander machine
Eps Foam Recycling Machine
Port: Hangzhou, China
Production capacity: 20 sets / month
Payment method: Letter of credit, telegraphic transfer
Model:Automation
Computerized: Computerized
Certification: CE, ISO9001:2008
Condition: New
Inquire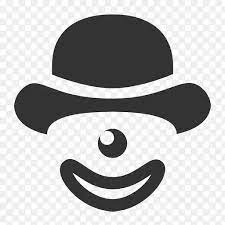 Add To Basket
EPS Recycling Machine, EPS Foam Recycling Machine supplier
Main Features:
1.This machine is suitable for the EPS crushing;
2.Simple using, just put material into the entry of the machine;
3.Blade used for a specially treated. useful life are greatly improved.
EPS Recycling Machine, EPS Foam Recycling Machine
EPS recycling machine is the most advanced and energy-saving equipment for EPS foam recycling. It can recycle EPS foam at high efficiency and reduce environmental pollution. With the help of this machine, you can recycle EPS foam rapidly and easily without causing any damage to the product.
EPS recycling machine is the most advanced technology to recycle EPS. It can recycle EPS into various materials, such as carbon fiber, plastic pellets and pellets made of recycled PET. The recycling process is simple and efficient, so you can be sure that your EPS is being turned into something useful and valuable.
EPS recycling machine is designed to recycle EPS foam and other types of plastics. Our machine can recycle EPS foam at high speed, which reduces environmental pollution. The recycled EPS foam can be used in various products such as insulation, furniture, and plastic toys. The machine is easy to operate and has a low operating cost.
EPS foam recycling machine is a new and innovative way to recycle EPS foam. The machine uses a special cutting blade that quickly and easily cuts the EPS foam into small pieces. The small pieces are then placed into a hopper where they are compressed and heated. This process melts the EPS foam, creates a liquid substance, and separates the plastic from the foam. The plastic is then skimmed off and discarded, while the melted EPS foam is recycled back into new EPS foam products.
Features:
EPS foam is a kind of waste plastic, and it's harmful to the environment when it's not recycled.
This EPS recycling machine can help reduce environmental pollution.
The recycling rate of EPS foam is up to 95%, and the output is clean and qualified foam pellets.
This machine has a low energy consumption and long service life.
It's easy to operate and maintain, which makes it a popular choice for EPS foam recycling.
EPS Recycling Machine, EPS Foam Recycling Machine supplier
EPS recycling machine is available in various sizes and specifications to meet the specific needs of your business. These machines use a variety of methods to recycle EPS, including crushing and screening.
WANLONG MACHINERY is a leading Eps Foam Recycling Machine supplier, factory, manufacturer that focuses on Eps Foam Recycling Machine. We will become your trusted partner with reliable product quality and excellent customer service.The factory has a professional R&D team with strong technical force and rich experience.
Welcome new and old customers to inquire and buy our products.
Technical Data:
| | | |
| --- | --- | --- |
| Items | Unit/Type | EPS-FS-500 |
| Crusher Chamber | mm | φ500x340 |
| Blade Qty | pcs | 32 |
| Diameter of crushed beads | mm | 5-10 |
| Feed port | mm | 350x210 |
| Production Capacity | kg/h | 200-300 |
| Connected load | kw | 11 |
| Weight | kg | 200 |
| Overall dimension | mm | 1800x850x1000 |
Engineering Case: