Related Products

Crusher machine

EPS crusher de-dust machine

Crusher de-dust machine

Polystyrene crusher machine

EPS auto batch pre-expander machine
Styrofoam Recycling Machine Cost
Port: Hangzhou, China
Production capacity: 20 sets / month
Payment method: Letter of credit, telegraphic transfer
Model:Automation
Computerized: Computerized
Certification: CE, ISO9001:2008
Condition: New
Inquire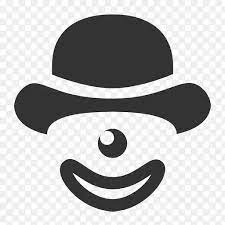 Add To Basket
Styrofoam Recycling Machine Manufacturer - WANLONG MACHINERY
Main Features:
1.This machine is suitable for the EPS crushing;
2.Simple using, just put material into the entry of the machine;
3.Blade used for a specially treated. useful life are greatly improved.
Product Descriptions
Styrofoam Recycling Machine For Sale
Styrofoam, once thought to be a waste product of the recycling process, is now being repurposed as a valuable resource. A Styrofoam recycling machine can break down Styrofoam into its component parts so that it can be reused or recycled. This machine helps reduce the amount of Styrofoam that ends up in landfills and creates jobs while helping to preserve the environment.
In recent years, styrofoam recycling has become an increasingly popular option for recovering valuable materials from waste. Styrofoam is made from polystyrene, which is a thermoplastic material that can be recycled into new products.
Styrofoam recycling has several benefits over traditional waste disposal methods. The material is recyclable and can be used to create new products. Additionally, styrofoam recycling requires less energy than traditional waste disposal methods.
The recycling process of Styrofoam starts by sorting the material into three categories: green, blue and black. Green Styrofoam is recycled into new products such as insulation and shipping containers. Blue Styrofoam is recycled into new products such as plastics and foams. Black Styrofoam is recycled into new products such as coal and oil.
Styrofoam is a material composed of styrene and air. It is often used in packaging, such as food containers and beverage boxes. Styrofoam is recyclable, but it can be difficult to recycle. A recycling machine that uses a heat process to break down styrofoam into its constituent materials can make the recycling process easier. The cost of such a machine varies, but is typically affordable.
The recycling machine cost is dependent on the type of machine, the size of the machine, and the number of drums or boxes required. Generally, smaller machines are cheaper to operate than larger machines. Additionally, machines that recycle styrofoam drums or boxes are less expensive than those that recycle styrofoam products in bulk.
Advantages & Features
The Styrofoam Recycling Machine can recycle up to 500 pounds of Styrofoam per day

The machine can turn Styrofoam into pellets, which can be used to make new Styrofoam products

The recycling process is simple and easy to use, and doesn't require any special training

The machine is environmentally friendly and helps reduce the amount of Styrofoam that ends up in landfills

The pellets produced by the machine are high quality and can be used in a variety of applications
Eps Foam Recycling Machine Manufacturer -WANLONG MACHINERY
The recycling of Styrofoam has become a necessary process to manage the ever-growing pile of this material. Styrofoam is made from polystyrene, which is an EPS foam. The recycling process begins by breaking down the Styrofoam into small pieces with a chipper or shredder. This process is then followed by a thermal oxidization step, in which the pieces are heated to over 1,000 degrees Fahrenheit until they turn black and brittle.
Looking to recycle styrofoam? There's a machine for that! Manufactured by WANLONG MACHINERY, this styrofoam recycling machine can break down styrofoam into its component parts, including polystyrene and EPS. This helps prevent the Styrofoam from becoming a waste product in the first place.
WANLONG MACHINERY is a leading Styrofoam Recycling Machine supplier, factory, manufacturer that focuses on eps Styrofoam Recycling Machine.Styrofoam recycling machine for sale, low price, buy it fast!We will become your trusted partner with reliable product quality and excellent customer service.
Welcome new and old customers to inquire and buy our products.
Technical Data:
| Item | Technical Parameter |
| --- | --- |
| Styrofoam Scrap Crushing Machine Size | 1500x1200x900Mm |
| Styrofoam Scrap Melting Machine Size | 1600x1500x800Mm |
| Extrusion diameter and length | 325mm & 1050mm |
| Extruting machine size | 1500x1300x1200Mm |
| Water Tank Size | 2000x400x350Mm |
| Pearl Cutting Machine | 1100x800x550Mm |
| Styrofoam Scrap Crushing Machine Motor | 5.5Kw |
| Styrofoam Scrap Melting Machine Motor | 18.5Kw |
| Extruting machine Motor | 7.5Kw |
| Pearl Cutting Machine Motor | 2.2Kw |
| Pearl Cutting Machine Hob number | 19 |
Engineering Case: