Related Products

Touch screen delta

Expandable polystyrene machine

EPS continuous pre-expander machine

EPS polystyrene foam beeds machine

Automatic expandable polystyrene pre-expander machine

EPS polystyrene foam beeds machine
32 automata layout
Port: Hangzhou, China
Production capacity: 20 sets / month
Payment method: Letter of credit, telegraphic transfer
Model:Automation
Computerized: Computerized
Certification: CE, ISO9001:2008
Condition: New
Inquire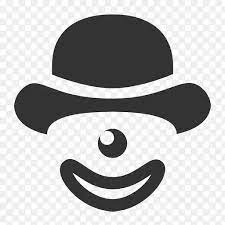 Add To Basket
Expandable polystyrene machine | polystyrene machine | polystyrene machine factory
Information:
Our Advantages
OEM Service : Customers simply provide heat transfer, flow, inlet temperature, outlet temperature, operating pressure, resistance, heat balance, core body size and other relevant parameters.
Team Support : Professional design team and technology team provide 24 hours service and 12 months warranty.
Factory Support : Accept sample order, economical and practical.
More service
1) We can help buyers design specific products or produce products according to buyers'design.
2) We can print logo according to buyers' requirement.
3) One year's warranty against B/L loading date. If you meet with quality problem, we promise to replace goods.
About Expandable polystyrene machine
Application of the machine:
1.The machine adopts PLC programmable controller and touch screen control, automatic feeding, automatic electronic measurement, automatic control of temperature and pressure, dry barrel drums, etc., have made the material once completed, to ensure that the machine automatically cycle of production.
2.Automatic discharge barrel using compressed air to blow the material, increase the feed rate.
WANLONG MACHINERY is a leading Expandable polystyrene machine supplier, factory, manufacturer that focuses on Expandable polystyrene machine. We focus on producing high-quality products with complete specifications. The quality of our products has passed international certification and the price is affordable.
Expandable polystyrene machine
When designing and developing new products according to customer needs, we strictly control quality standards while controlling production costs.
Engineering case: