Related Products

EPS polystyrene block cutting machine

EPS foam cutting machine

EPS foam board cutting machine

Polystyrene cutting machine C type

EPS polystyrene foam beeds machine

EPS polystyrene foam beeds machine
3D cnc Foam Cutter
Port: Hangzhou, China
Production capacity: 20 sets / month
Payment method: Letter of credit, telegraphic transfer
Model:Automation
Computerized: Computerized
Certification: CE, ISO9001:2008
Condition: New
Inquire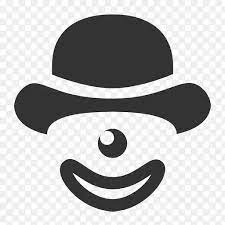 Add To Basket
3D Foam Cutting Machine, 3D CNC Foam Cutter, 4 Axis Foam Cutter
Main Features:
1.The aluminum/steel frame connected by specialized fastenings creates stable performance and precise cutting.
2.Equipped with stepping motor, suits to cut specially designed figures with requirement of adjustable speeds. The cutting precision can be up to 0.5mm.
3.Equipped with a piece of 3kw transformer, adjustable power output ranges from 0-70v under electrical control.
4.20 pieces cutting wire can be set at one time, which increase the production of capability.
5.With function of cutting stroke protection: when exceeds the regulated cutting stroke, the machine can stop running automatically.
6.With 17" screen and brand computer, the machine realizes the design and cutting, all software for drawings and cutting are English version. It is easy to understand cutting, automatic clearance compensation system, which keep accurate and convenient cutting.
About 3D Foam Cutting Machine, 3D CNC Foam Cutter, 4 Axis Foam Cutter
The 3D Foam Cutting Machine, 3D CNC Foam Cutter, 4 Axis Foam Cutter is a high-tech machine that can easily cut different types of foam. This machine makes it easy to create customized foam products. The machine is also very versatile and can be used for a variety of purposes, such as creating furniture, models, and other products.
The popularity of 3D printing technology has led to the development of a new class of machines known as cnc foam cutters. These machines use a rotating cutting head to produce intricate designs in foam, plastic, and other materials. They are versatile and can be used for a variety of applications, including manufacturing parts and products, creating models, and crafting prototypes.
A 3D cnc foam cutter is a sophisticated machine that is used to cut foam. It is one of the most advanced machines in the cnc industry, and it can be used to create a variety of shapes and sizes of foam.
There are now a number of 3D foam cutting machines on the market, each with its own advantages and disadvantages. Some are based on 3D printing technology and can produce high-quality parts quickly and cheaply, while others use traditional CNC machining techniques.
The most popular type of 3D foam cutter is the 4 Axis Foam Cutter. This machine uses four rotary axes to cut polyfoam sheets into precise shapes using a highly accurate process.
Application range:3D cnc foam cutter is an innovative technology that can be used in various industries, such as furniture, car parts and other plastic materials. The machine has the ability to cut foam with a high degree of accuracy and precision.
Mainly Usage: lost foam mold cutting, advertising words cutting, engraving, corrugated shapes , cornice , decorations , columns , …etc.
4 Axis 3D EPS Foam Cuttiing Machine supplier, factory, manufacturer
3D CNC foam cutting machine adopts hot wire cutting, It could cut 2D plane shape, 3D round shape by controlling step motor to achieve X axle, Y axle, Z axle,WANLONG MACHINERY is a leading CNC cutting machine, cutting machine, CNC machine supplier, factory, manufacturer that focuses on CNC cutting machine. We will become your trusted partner with reliable product quality and excellent customer service.The factory has a professional R&D team with strong technical force and rich experience.Welcome new and old customers to inquire and buy our products.
Technical Data:
| Item | Unit | Parameter |
| --- | --- | --- |
| Working voltage | V | 220 |
| Mechanical Precision | mm | +/-0.02 |
| Power | kw | 1 |
| Hot wire diameter | mm | 0.3-0.8 |
| Effective cutting dimension | mm | 2000*1300*1200 |
| Working speed | Mm/min | 0-1200 |
EPS Products Process: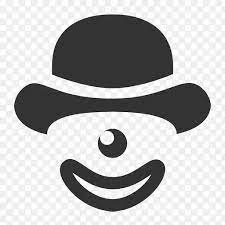 Engineering case:
Product Application: