Related Products

PLC MITSUBISHI

PLC DELTA

Filling gun

Touch screen delta

Automatic expandable polystyrene pre-expander machine

EPS polystyrene foam beeds machine
Butter fly Valve
Port: Hangzhou, China
Production capacity: 3000 pieces / month
Payment method: Letter of credit, telegraphic transfer
Mould Cavity: Customerize
Plastic Material: EPS
Certification: CE, ISO9001:2008
Condition: New
Inquire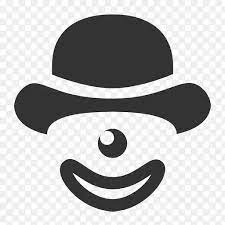 Add To Basket
EPS foam plastic machine | foam plastic machine | EPS foam machine
Information:
Different materials used in casing or forging can meet the requirements of different temperatures and pressures:
Estimated Critical Pressure Class600
Temperature range:-196 degree-+538 degree (Low load butterfly valves are available for 1100 degrees)
Body and cover can be cast or forged from carbon steel, austenitic stainless steel, or special alloy materials.
The valve body and valve plate are lined with PTEE of F46 and other strong corrosion-resistant materials, can effectively avoid the corrosion of the valve with a strong corrosive medium, and has good sealing performance. This series of butterflies. Valves are mainly used in the chemical industry and other industrial processes of corrosive fluid control which is to adjust or cut off a variety of chemical corrosive media ideal solution.
Our Advantages
OEM Service : Customers simply provide heat transfer, flow, inlet temperature, outlet temperature, operating pressure, resistance, heat balance, core body size and other relevant parameters.
Team Support : Professional design team and technology team provide 24 hours service and 12 months warranty.
Factory Support : Accept sample order, economical and practical.
More service
1) We can help buyers design specific products or produce products according to buyers'design.
2) We can print logo according to buyers' requirement.
3) One year's warranty against B/L loading date. If you meet with quality problem, we promise to replace goods.
About EPS foam plastic machine
Application of the machine:
Barrel body temperature and vapor pressure, the use of advanced high -precision Japanese pilot valve control, ensure that the pressure relief valve outlet is always constant , ensure that the temperature inside the tank advance machine control within ±1% ºC of , so as to ensure the consistency of raw EPS issued prevent EPS material because the temperature control is not good agglomeration.
WANLONG MACHINERY is a leading EPS foam plastic machine supplier, factory, manufacturer that focuses on EPS foam plastic machine. We focus on producing high-quality products with complete specifications. The quality of our products has passed international certification and the price is affordable.
EPS foam plastic machine
When designing and developing new products according to customer needs, we strictly control quality standards while controlling production costs.