Related Products

PLC MITSUBISHI

PLC DELTA

Filling gun

Touch screen delta

EPS continuous pre-expander machine
Digital pressure gauge
Port: Hangzhou, China
Production capacity: 3000 pieces / month
Payment method: Letter of credit, telegraphic transfer
Mould Cavity: Customerize
Plastic Material: EPS
Certification: CE, ISO9001:2008
Condition: New
Inquire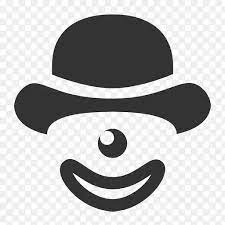 Add To Basket
EPS thermocol block making machine | thermocol block making machine | block making machine
Information:
Pressure gauges are instruments used to measure the pressure of a gas or liquid inside a vessel and, often, to help ensure the optimal amount of pressure for a given application. Pressure gauges can range from everyday instruments, such as those used to measure the air pressure in a car or bicycle tire, to highly accurate gauges used in mechanical and industrial processing. Most often, pressure gauges measure pressure relative to another reference. For instance, gauge pressure measures pressure relative to ambient air. An example of a pressure gauge measuring relative to ambient air is a tire pressure gauge or a blood pressure gauge. Differential pressure is the difference in pressure between two points, such as when measuring liquid flow along with various points in a pipeline. An absolute pressure gauge measures pressure relative to a perfect vacuum, such as an atmospheric or barometric pressure gauge. All types of pressure gauges include either a male or a female mount to connect to the vessel where pressure is being measured, and display results on a dial with varying increments of measure across a given range.
Our Advantages
OEM Service : Customers simply provide heat transfer, flow, inlet temperature, outlet temperature, operating pressure, resistance, heat balance, core body size and other relevant parameters.
Team Support : Professional design team and technology team provide 24 hours service and 12 months warranty.
Factory Support : Accept sample order, economical and practical.
More service
1) We can help buyers design specific products or produce products according to buyers'design.
2) We can print logo according to buyers' requirement.
3) One year's warranty against B/L loading date. If you meet with quality problem, we promise to replace goods.
About EPS thermocol block making machine
Features of the machine:
1. Eps foam cutter With five working stations, 5 blocks can be put on the cutting line and in the same time 3 blocks will cut thickness, length, width cutting simultaneity, realized continuous operation, the capacity will be increased 100%
WE can provided this service of batch pre-expanding machine
1. Value clients, guarantee equipment quality and answer clients' questions anytime and anywhere.
2. Customizing machines according to clients' inquiry , such as different design, different brand parts, different colors, more function,etc.
WANLONG MACHINERY is a leading EPS thermocol block making machine supplier, factory, manufacturer that focuses on EPS thermocol block making machine. We focus on producing high-quality products with complete specifications. The quality of our products has passed international certification and the price is affordable.
EPS thermocol block making machine
When designing and developing new products according to customer needs, we strictly control quality standards while controlling production costs.