Related Products

EPS polystyrene foam beeds machine

EPS continuous pre-expander machine

Automatic expandable polystyrene pre-expander machine

EPS polystyrene foam beeds machine

EPS auto batch pre-expander machine
EPS Fish Box Moulding Machine
Port: Hangzhou, China
Production capacity: 20 sets / month
Payment method: Letter of credit, telegraphic transfer
Model:Automation
Computerized: Computerized
Certification: CE, ISO9001:2008
Condition: New
Inquire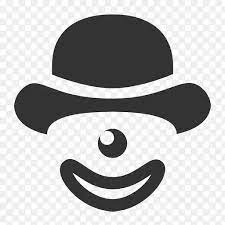 Add To Basket
EPS Fish Box Machine, EPS Moulding Machine Manufacturer/Supplier/Factory in China - WANLONG MACHINERY
Main Features:
Product Descriptions
EPS Fish Box Machine
EPS Fish Box Machine, also known as a fish feeder, is a machine that helps feed fish. It works by inserting small pieces of fish food into the water and watching the fish swarm to get them. This type of machine is perfect for those who have a lot of fish and don't have time to feed them individually.
EPS Fish Box Machine is a new fishing machine that uses artificial intelligence to help fishermen catch more fish. The machine is able to identify the type of fish being caught and the best way to catch it. The machine is also able to predict where the fish will be when it is hooked, allowing fishermen to reel in their catches quickly and easily.
EPS Fish Box Machine is designed to efficiently process fish carcasses. The machine has a large capacity and can produce high quality products in a short time. It also has an automatic sanitizing and freezing system that helps to improve the quality of the product.
EPS Moulding Machine
The EPS moulding machine is perfect for creating small to medium-sized parts. With a speed of up to 800 mm/min, this machine is capable of producing high quality parts that are perfect for any application. The machine is easy to use and has a variety of options that allow for customization.
EPS Moulding Machine is a type of CNC machining machine. It can be used to produce parts in both subtractive and additive manufacturing processes. EPS Moulding Machine is characterized by its high precision, speed, and accuracy.
EPS moulding machines are used for the production of plastic parts. This type of machine is very versatile and can be used for a variety of tasks, such as producing parts for furniture, electronics, and toys. Additionally, these machines have a number of advantages over other types of machines, such as being faster and requiring less maintenance.
EPS moulding machine is used to produce several different types of plastic parts, including but not limited to: gears, shafts, housings, and even complete automobile bodies. The machine is composed of a number of moving and stationary parts, each of which must be precisely assembled in order for the finished product to look and function correctly.
EPS Device
EPS is short for electric power supply, and it's the term used to describe the devices used to convert electric power into usable energy. EPS devices can be found in homes and businesses, as well as in industrial and scientific applications. They come in a variety of shapes and sizes, and they all work by transforming electricity into direct current (DC) or alternating current (AC).
EPS devices are currently being used more and more in manufacturing. They provide benefits such as accurate measurements, repeatability, and flexibility. Manufacturers are finding that EPS devices are a great way to improve the quality of their products.
EPS devices are becoming more common in the medical field, as they offer a number of benefits. They can be used to deliver medications and other treatments directly to the target area, which can reduce the amount of time needed for treatment. Additionally, EPS devices can help to increase the accuracy and precision of treatments.
EPS Fish Box Machine, EPS Moulding Machine Manufacturer/Supplier/Factory in China - WANLONG
EPS Fish Box Machine is a kind of automatic machinery which is used to produce the EPS moulding machine. It is mainly used to produce the EPS parts and other plastic products. The machine has an automatic feeding system, so it can produce high-quality parts with precise dimensions. Moreover, the machine is equipped with a cutting table and a vacuum system, so it can make very clean and precise cuts.
EPS Fish Box Machine, EPS Moulding Machine Manufacturer Supplier Factory - WANLONG is professional supplier of new and used fish box machine, EPS moulding machine. We have wide range of fish box machine models and sizes for you to choose from. Our fish box machine can be customized according to your specific needs. With years of experience in the industry, we are proud to offer you quality products and excellent customer service. Contact us today for more information!
Technical Data:
| | | | | |
| --- | --- | --- | --- | --- |
| Item | Unit | GPZ1412 | GPZ1714 | GPZ1816 |
| Standard Mold Size | mm | 1400×1200 | 1700×1400 | 1800×1600 |
| Finish Product Size | mm | 1200x1000x380 | 1500x1200x380 | 2000x1400x380 |
| Mold Opening Distance | mm | 210-1610 | 210-1610 | 210-1610 |
| Steam Consumption | T/T | 8-12 | 8-12 | 8-12 |
| Steam inlet | mm | DN100 | DN100 | DN100 |
| Cooling water inlet | mm | DN80 | DN80 | DN80 |
| Discharge hole | mm | DN125 | DN150 | DN150 |
| Compressed air consumption | kg/cycle | 1.4 | 1.6 | 1.8 |
| Vacuum Pump Air Suction | m³/min | 4.66 | 4.66 | 4.66 |
| Installed power | kw | 17.2 | 17.2 | 17.2 |
| Overall dimension | mm | 4950x2300x5350 | 4950x2650x5550 | 4950x2750x5750 |
| Machine weight | t | 7.8 | 8.5 | 9 |
| Cycle time | sec | 50-110 | 60-120 | 60-130 |
EPS Products Process: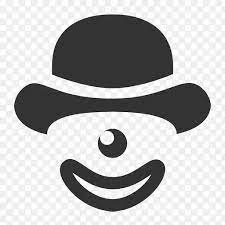 Engineering Case: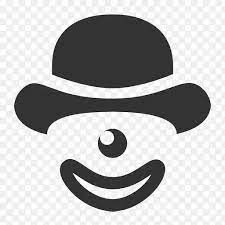 Product Application: