Related Products

EPS cutting machine

Polystyrene cutting machine

EPS foam board cutting machine

Polystyrene cutting machine C type

EPS auto batch pre-expander machine
EPS foam cutting machine
Port: Hangzhou, China
Production capacity: 20 sets / month
Payment method: Letter of credit, telegraphic transfer
Model:Automation
Computerized: Computerized
Certification: CE, ISO9001:2008
Condition: New
Inquire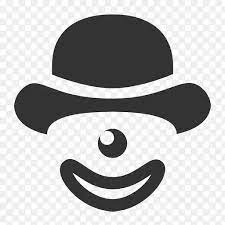 Add To Basket
EPS foam cutting machine | foam cutting machine | cutting machine
Main Features:
With the expansion of the external wall insulation block market, and the defects obvious and growing of the ordinary EPS external wall insulation block cutting machine, such as large tolerance and low cutting efficiency, etc. In order to solve the problems above, Wanlong EPS Machinery Company searched and designed a cantilever type EPS whole rectangular cutting machine. It can cut both normal blocks and rectangular blocks, which improve the efficiency of the machine.
The EPS-Q-6000C Type Block Cutting Machine has multi-wire cross cutting system, which can cut all kinds of small-sized EPS Blocks in vertical direction at the same time, improve production efficiency and block size accuracy. It is used in external walls insulation;
Note: we custom build our machines according to any customer's special requirements.
About EPS foam cutting machine
EPS foam cutting machine Features:
1.Vacuum adsorption and dust collection system: vacuum adsorption table, adopted bakelite table, high density, no deformation and high adsorption, can for different size materials adsorption, saving time compared the traditional mechanical plate fixing, the vacuum pump can choose oil-less vacuum pump to solve water cooling vacuum pump changing water issue in the frigid weather; Dust collector helps to suck the dust, milling dust, saw dust during processing, keeping the working table cleaning and ensuring the machine long time using.
2.Advanced files pre-reading and verifying function. Mistakes in G code files can be corrected timely.
WANLONG MACHINERY is a leading EPS foam cutting machine supplier, factory, manufacturer that focuses on EPS foam cutting machine. We have our own production workshop and design team. If you cooperate with us, we can provide you with first-hand prices.
EPS foam cutting machine
No matter from which point of view, we are the best choice.
Technical Data:
Items

Unit /Type

EPS-Q-2000C

EPS-Q-3000C

EPS-Q-4000C

EPS-Q-6000C

EPS-Q-8000C

Max Block Size

mm

2000*1250*1030

3000*1250*1030

4000*1250*1030

6000*1250*1030

8000*1250*1030

Cutting Speed

m/min

0-2.5

0-2.5

0-2.5

0-2.5

0-2.5

Wire Specification

mm

Ø 0.4-0.6

Ø 0.4-0.6

Ø 0.4-0.6

Ø 0.4-0.6

Ø 0.4-0.6

Connected Load

kw

13.3

13.3

13.3

13.3

13.3

Overall Dimension

mm

4500*2900*3100

5500*2900*3100

6500*2900*3100

8500*2900*3100

10500*2900*3100

Machine Weight

kg

1500

1700

2300

3200

3800

Note: we custom build our machines according to any customer's special requirements.
EPS Products Process: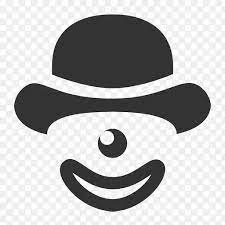 Engineering Case:
Product Application: