Related Products

EPS polystyrene foam beeds machine

EPS continuous pre-expander machine

Automatic expandable polystyrene pre-expander machine

EPS polystyrene foam beeds machine

EPS auto batch pre-expander machine
EPS foam polystyrene moulding machine
Port: Hangzhou, China
Production capacity: 20 sets / month
Payment method: Letter of credit, telegraphic transfer
Model:Automation
Computerized: Computerized
Certification: CE, ISO9001:2008
Condition: New
Inquire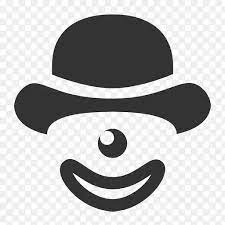 Add To Basket
EPS foam polystyrene moulding machine | polystyrene moulding machine | moulding machine
Main Features:
1.With the use of PLC Controller (Programmable Logic Controller) and Touch Screen, the automatic cycle process of opening and closing of the moulds, material feeding, steaming, temperature preservation, cooling, mould ejection, and releasing the final product from the machine will be accomplished automatically;
2. The machine can be selected different feeding processes such as regular feeding, inflating, and vacuum feeding, ensuring high feeding speed and uniformity inside the mould;
3. With advanced hydraulic system, the main and auxiliary cylinders will respectively operate and lock the mould; with the differential fast device, can improve the speed of moving mould journey to a maximum of about 200mm per second, saving energy consumption over 40%;
4. The machine uses the Spinning Encoder to control the travel distance covered during the opening and locking of the mould, to make sure that sealing remains identical during each feeding, and to ensure that the feeding density is uniform;
5. The machine uses the equilibrium valve to make sure that the steam pressure and temperature inside of mould is uniform;
6. The machine's vacuum system is mainly composed of vacuum storage tank and highly efficient water-circulate vacuum pump to ensure fast molding of the product, shorten the time of cooling, uniform bonding and low moisture content;
7. The software system is equipped with memory function for the production technology and statistical functions.
EPS foam polystyrene moulding machine
Features:
1. Adopted the advanced Linear ATC system which can change 12 pieces tools intelligently. Tools changing time is within 10 seconds greatly improved production efficiency.
2. Imported Hiwin Taiwan diameter 30mm linear guide rail with Ball bearing slide block which ensure High Weight capacity, high precision, smooth and steady running.
3.Vacuum adsorption and dust collection system: vacuum adsorption table, adopted bakelite table, high density, no deformation and high adsorption, can for different size materials adsorption, saving time compared the traditional mechanical plate fixing, the vacuum pump can choose oil-less vacuum pump to solve water cooling vacuum pump changing water issue in the frigid weather; Dust collector helps to suck the dust, milling dust, saw dust during processing, keeping the working table cleaning and ensuring the machine long time using.
WANLONG MACHINERY is a leading EPS foam polystyrene moulding machine supplier, factory, manufacturer that focuses on EPS foam polystyrene moulding machine. Complete specifications and high quality. We are committed to treating customers with integrity and quality, thus winning a group of loyal customers.
EPS foam polystyrene moulding machine
Our EPS foam polystyrene moulding machine products are exported to dozens of countries and regions.
Technical Data:
Items

Unit /Type

EPS-ZC-1200

EPS-ZC-1400

EPS-ZC-1700

EPS-ZC-1800

EPS-ZC-2200

Mold Dimension

mm

1200*1000

1400*1200

1700*1500

1800*1600

2250*2150

Max Product Dimension

mm

1020*840x380

1220*1020*380

1520*1320*380

1620*1420*380

2080*1980*380

Window Size

mm

1140x860

1260x1060

1560x1360

1660x1460

2100x2000

Max. Interval

mm

1200

1400

1400

1400

1400

Min. Interval

mm

150

210

210

210

210

Speed of Procession

mm/sec

160

160

120

120

120

Steam

Pressure

Mpa

0.3-0.7

0.3-0.7

0.3-0.7

0.3-0.7

0.3-0.7

Inlet

mm

DN65

DN80

DN100

DN100

DN100

Consumption

kg/cycle

6

8

9

10

13

Air-Compressed

Pressure

Mpa

0.5-0.7

0.5-0.7

0.5-0.7

0.5-0.7

0.5-0.7

Inlet

mm

DN50

DN50

DN50

DN50

DN50

Consumption

kg/cycle

1.5

1.8

2.2

2.3

2.5

Cooling Water

Pressure

Mpa

0.3-0.6

0.3-0.6

0.3-0.6

0.3-0.6

0.3-0.6

Inlet

mm

DN65

DN80

DN100

DN100

DN100

Consumption

kg/cycle

40-140

50-150

60-180

70-200

100-220

Vacuum Pump Capacity

m3/h

230

230

280

280

280

Connected load

kw

11

12.5

16.5

16.5

20.5

Voltage

v

380

380

380

380

380

Cycle Time

s

60-100

60-120

60-120

60-120

60-120

Overall Dimension

mm

5200*1940*3000

5200*2140*3200

5200*2450*3500

5200*2550*3650

5800*3000*5000

Weight

kg

4000

5500

6500

7000

9000
EPS Products Process: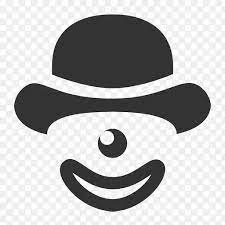 Engineering Case: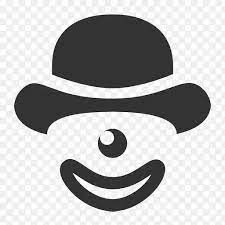 Product Application: