Related Products

EPS polystyrene foam beeds machine

EPS continuous pre-expander machine

Automatic expandable polystyrene pre-expander machine

EPS polystyrene foam beeds machine
EPS foam polystyrene moulding machine
Port: Hangzhou, China
Production capacity: 20 sets / month
Payment method: Letter of credit, telegraphic transfer
Model:Automation
Computerized: Computerized
Certification: CE, ISO9001:2008
Condition: New
Inquire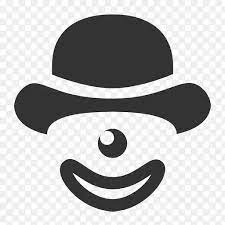 Add To Basket
EPS foam polystyrene moulding machine | foam polystyrene moulding machine | moulding machine
Main Features:
1.The machine applies PLC and touch screen, to realize automatic production: closing template, charging (filling), heating, forming, cooling, opening template and de-molding;
2.The machine is vertical style, compact structure,small land occupancy area,hydraulic system has been used, high security and reliability;
3.Convenient operation, full automatic to manual operation can be changed, operator does not need training, and only need to take out the finished products, one operator can operate 2-4 sets machines at the same time;
4.Time of the cycle is precise and stable, the quality of the product closes to the full-automatic shape molding machine;
About EPS foam polystyrene moulding machine
Features:
1.Japan Yaskawa 850W servo motor and driver for XYZ-axis, ensuring the processing speed & precision.
2.Japan Shimpo Reducer for servo motor, used for replace traditional rack and belt,to make machine more powerful and stable.
3. 4 axis SYNTEC 6MB control system with industrial control system and hand wheel, safe and reliable operation, efficient speed to read the code, and have the online analog functions, on-line monitoring function to ensure efficient and safe processing.
WANLONG MACHINERY is a leading EPS foam polystyrene moulding machine supplier, factory, manufacturer that focuses on EPS foam polystyrene moulding machine. We have our own production workshop and design team. If you cooperate with us, we can provide you with first-hand prices.
EPS foam polystyrene moulding machine
No matter from which point of view, we are the best choice.
Technical Data:
| | | | | | | | | |
| --- | --- | --- | --- | --- | --- | --- | --- | --- |
| Items | Unit/Type | EPS-YBC-1009 | EPS-YBC-1208 | EPS-YBC-1210 | EPS-YBC-1310 | EPS-YBC-1512 | EPS-YBC-1712 | EPS-YBC-1714 |
| Outer Dimension of Template | mm | 1000x900 | 1200x800 | 1200x1000 | 1300x1000 | 1500x1200 | 1700x1200 | 1700x1400 |
| Centre of Guider | mm | 800x800 | 1000x800 | 1080x880 | 1180x880 | 1350x1050 | 1550x1050 | 1550x1250 |
| Max Mold Dimension | mm | 1000x740 | 1200x740 | 1200x820 | 1300x820 | 1500x980 | 1700x980 | 1700x1180 |
| Max Traveling Distance | mm | 720 | 720 | 720 | 720 | 720 | 720 | 1100 |
| Velocity of Template Moving | mm/s | 25 | 25 | 25 | 25 | 25 | 25 | 25 |
| Cycle Time | s | 80-140 | 80-140 | 80-160 | 80-180 | 100-200 | 100-200 | 100-200 |
| Connected Load | kw | 4 | 4 | 4 | 4 | 5.5 | 5.5 | 5.5 |
| Overall Dimension | mm | 1200x1100x2800 | 1400x1200x2800 | 1400x1400x3000 | 1400x1400x3000 | 1550x1400x3000 | 1750x1400x3000 | 1750x1600x3000 |
| Weight | kg | 2500kg | 2700kg | 2800kg | 2900kg | 3200kg | 3500kg | 4000kg |
EPS Products Process: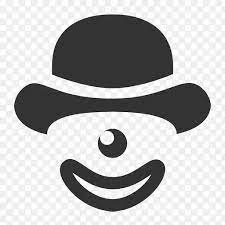 Engineering Case:
Product Application: