Related Products

EPS polystyrene foam beeds machine

EPS continuous pre-expander machine

Automatic expandable polystyrene pre-expander machine

EPS polystyrene foam beeds machine
EPS semi-auto shape moulding machine
Port: Hangzhou, China
Production capacity: 20 sets / month
Payment method: Letter of credit, telegraphic transfer
Model:Automation
Computerized: Computerized
Certification: CE, ISO9001:2008
Condition: New
Inquire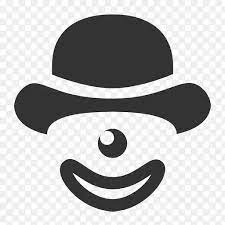 Add To Basket
EPS semi-auto shape moulding machine | semi-auto shape moulding machine | moulding machine
Main Features:
1.The machine applies PLC and touch screen, to realize automatic production: closing template, charging (filling), heating, forming, cooling, opening template and de-molding;
2.The machine is vertical style, compact structure,small land occupancy area,hydraulic system has been used, high security and reliability;
3.Convenient operation, full automatic to manual operation can be changed, operator does not need training, and only need to take out the finished products, one operator can operate 2-4 sets machines at the same time;
4.Time of the cycle is precise and stable, the quality of the product closes to the full-automatic shape molding machine;
About EPS semi-auto shape moulding machine
Main Features:
Application:
Such 0-180degree rotating spindle cnc router can make different surface carving, arc-surface milling, bending surface machining for 4D jobs,like special shaped arts, bend doors or cabinets, also can make horizontal milling,cutting and drilling works.
Also widely used for :carve and cut on any kind of Foam (EPS) , do 2D and 3D dimension processing.
Applied in material like Solid wood, MDF, foam, plastic, stone, aluminium, copper, PVC and other hard and soft materials.
Features:
1. Welded strong steel tube structure as a whole with vibration temper aging treatment ensures no deformation for long time.
2. Heavy lathe bed adopts strong square steel tube to avoid the distortion.
EPS semi-auto shape moulding machine
WANLONG MACHINERY is a leading EPS semi-auto shape moulding machine supplier, factory, manufacturer that focuses on EPS semi-auto shape moulding machine. Innovation is the driving force for us to establish competitive advantage, and is the key to our leading position in the fierce international market competition.
We believe that innovation leads development, and we continue to create new products to meet the needs of more customers.
Technical Data:
| | | | | | | | | |
| --- | --- | --- | --- | --- | --- | --- | --- | --- |
| Items | Unit/Type | EPS-YBC-1009 | EPS-YBC-1208 | EPS-YBC-1210 | EPS-YBC-1310 | EPS-YBC-1512 | EPS-YBC-1712 | EPS-YBC-1714 |
| Outer Dimension of Template | mm | 1000x900 | 1200x800 | 1200x1000 | 1300x1000 | 1500x1200 | 1700x1200 | 1700x1400 |
| Centre of Guider | mm | 800x800 | 1000x800 | 1080x880 | 1180x880 | 1350x1050 | 1550x1050 | 1550x1250 |
| Max Mold Dimension | mm | 1000x740 | 1200x740 | 1200x820 | 1300x820 | 1500x980 | 1700x980 | 1700x1180 |
| Max Traveling Distance | mm | 720 | 720 | 720 | 720 | 720 | 720 | 1100 |
| Velocity of Template Moving | mm/s | 25 | 25 | 25 | 25 | 25 | 25 | 25 |
| Cycle Time | s | 80-140 | 80-140 | 80-160 | 80-180 | 100-200 | 100-200 | 100-200 |
| Connected Load | kw | 4 | 4 | 4 | 4 | 5.5 | 5.5 | 5.5 |
| Overall Dimension | mm | 1200x1100x2800 | 1400x1200x2800 | 1400x1400x3000 | 1400x1400x3000 | 1550x1400x3000 | 1750x1400x3000 | 1750x1600x3000 |
| Weight | kg | 2500kg | 2700kg | 2800kg | 2900kg | 3200kg | 3500kg | 4000kg |
EPS Products Process: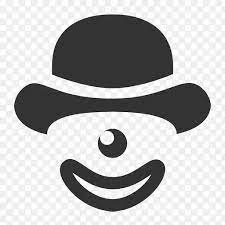 Engineering Case:
Product Application: