Related Products

EPS block molding machine

Polystyrene block moulding machine

Automatic Air-cooling Block Moulding Machine

Auto Air-cooling Block Moulding Machine

Expandable polystyrene machine
Expandable polystyrene machine
Port: Hangzhou, China
Production capacity: 20 sets / month
Payment method: Letter of credit, telegraphic transfer
Model:Automation
Computerized: Computerized
Certification: CE, ISO9001:2008
Condition: New
Inquire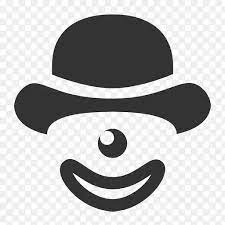 Add To Basket
Expandable polystyrene machine | polystyrene machine | Expandable machine
Main Features:
1.With the use of PLC Controller (Programmable Logic Controller) and Touch Screen, the cycle process of opening and closing of the mould, material feeding, steaming, temperature preservation, cooling, mould ejection, and releasing the final product from the machine will be accomplished automatically;
2.This machine applies advanced EPS heat penetration process and optimized structure of pipelines together, fast forming, low consumption of steam, low moisture content, which make same high quality interior and exterior. It is able to produce various density blocks between 6-30kg/m3;
3.Most of the main components are of world-famous brand, and reliable design makes the operation and production simpler and fault rate lower;
4.This machine applies hydraulic pressure transmission. Control system using differential control to control the velocity for the mould opening and closing. To ensure machine reliable performance, long working life and low maintenance cost;
5.The machine is coupled by using high quality welding method,which is subjected to aging treatment and heat treatment, to ensure the machine has high strength; without deformation and possibility of withstand the expansion force of the high-density products;
6.Applying a special Teflon coating to the surface of the mould cavity (Optional) makes the EPS Block to be easily ejected or released out of the mould;
About Expandable polystyrene machine
Application of the Expandable polystyrene machine
1.Barrel body temperature and vapor pressure, the use of advanced high -precision Japanese pilot valve control, ensure that the pressure relief valve outlet is always constant , ensure that the temperature inside the tank advance machine control within ±1% ºC of , so as to ensure the consistency of raw EPS issued prevent EPS material because the temperature control is not good agglomeration.
2.Automatic vacuum feeding device, electronic weighing devices, combined with level switch to achieve the automatic feeding, improved production efficiency, reduce labor intensity.
WANLONG MACHINERY is a leading Expandable polystyrene machine supplier, factory, manufacturer that focuses on Expandable polystyrene machine. We have our own production workshop and design team. If you cooperate with us, we can provide you with first-hand prices.
Expandable polystyrene machine
No matter from which point of view, we are the best choice.
Technical Data:
Items

Unit /Type

EPS-B-2000F

EPS-B-3000F

EPS-B-4000F

EPS-B-6000F

EPS-B-8000F

Mold Size

mm

2030*1230*630

3030*1230*630

4040*1230*630

6100×1230*630

8100*1240*630

Block Size

mm

2000*1200*600

3000*1200*600

4000*1200*600

6000*1200*600

8000*1200*600

Products density range

Kg/m3

4-30

4-30

4-30

4-30

4-30

Throughput

min/cycle

3--5

3--5

5--8

5--8

5--8

Steam

Pressure

Mpa

0.8

0.8

0.8

0.8

0.8

Inlet DN

mm

100

100

100

100

150

Consumption

kg/cycle

20--30

30--40

45--55

60--70

80--100

Air-Compressed

Pressure

Mpa

0.6

0.6

0.6

0.6

0.6

Inlet DN

mm

40

40

40

40

40

Consumption

kg/cycle

1.0-1.5

1.5-1.8

1.8-2.1

2.1-2.3

2.3-2.5

Power Connected

kw

9.5

9.5

13

13

15

Voltage

v

380

380

380

380

380

Overall Dimension

mm

4000*2100*2700

5000*2100*2700

6100*2100*2700

8200*2100*2700

11000*2200*3000

Weight

kg

5000

6000

8000

9600

13800

Note: we custom build our machines according to any customer's special requirements.




Packing size:4680x1600x2290



EPS Products Process: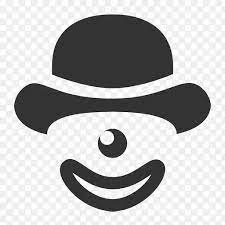 Engineering Case:
Product Application: