Related Products

Crusher machine

EPS crusher de-dust machine

Crusher de-dust machine

Polystyrene crusher machine

EPS auto batch pre-expander machine
Foam Recycling Machine
Port: Hangzhou, China
Production capacity: 20 sets / month
Payment method: Letter of credit, telegraphic transfer
Model:Automation
Computerized: Computerized
Certification: CE, ISO9001:2008
Condition: New
Inquire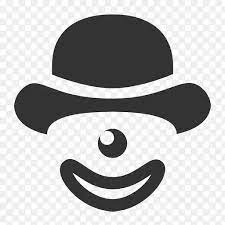 Add To Basket
Styrofoam recycling machine, Foam Recycling Machine,Styrofoam recycling machine manufacturer
Main Features:
1.This machine is suitable for the EPS crushing;
2.Simple using, just put material into the entry of the machine;
3.Blade used for a specially treated. useful life are greatly improved.
Styrofoam recycling machine, Foam Recycling Machine
Styrofoam recycling machine mainly function is to recycle the eps block scrap to make granules . The Styrofoam recycle production line mainly made up by Styrofoam scrap crushing machine, Styrofoam scrap melting machine, extruting machine, water tank, pearl cutting machine, control cabinet.
Styrofoam recycling machine is a new and improved way to recycle styrofoam. It is made up of several parts that include a hopper, a blade, a heating element, and a cooling element. The styrofoam is placed into the hopper and the blade cuts the styrofoam into small pieces. The heating element melts the styrofoam and the liquid styrofoam falls onto the cooling element where it cools and solidifies.
Foam recycling machines help reduce the amount of foam that goes to landfills. There are a few different types of foam recycling machines, but all work by breaking down the foam into small pieces. This is then used to make new products or recycled back into foam products.
In the recycling process, styrofoam is broken down into its component parts: polystyrene, carbon dioxide and water. The machine then separates these materials according to their density, and the most dense material is recycled. There are many companies that recycle styrofoam, but the most common method is to use a foam recycling machine.
Features:
This Styrofoam recycling machine can recycle 100% of the Styrofoam waste
Saves time and money - this machine can recycle faster than a human
The machine is safe to use and does not produce any harmful fumes
This recycling machine is environmentally friendly and helps reduce global warming
The machine is easy to use and does not require any special training
Styrofoam recycling machine, Foam Recycling Machine manufacturer
EPS recycling machine is available in various sizes and specifications to meet the specific needs of your business. These machines use a variety of methods to recycle EPS, including crushing and screening.
WANLONG MACHINERY is a leading EPS Foam Recycling Machine supplier, factory, manufacturer that focuses on Eps Foam Recycling Machine. We will become your trusted partner with reliable product quality and excellent customer service.The factory has a professional R&D team with strong technical force and rich experience.
Welcome new and old customers to inquire and buy our products.
Technical Data:
| Item | Technical Parameter |
| --- | --- |
| Styrofoam Scrap Crushing Machine Size | 1500x1200x900Mm |
| Styrofoam Scrap Melting Machine Size | 1600x1500x800Mm |
| Extrusion diameter and length | 325mm & 1050mm |
| Extruting machine size | 1500x1300x1200Mm |
| Water Tank Size | 2000x400x350Mm |
| Pearl Cutting Machine | 1100x800x550Mm |
| Styrofoam Scrap Crushing Machine Motor | 5.5Kw |
| Styrofoam Scrap Melting Machine Motor | 18.5Kw |
| Extruting machine Motor | 7.5Kw |
| Pearl Cutting Machine Motor | 2.2Kw |
| Pearl Cutting Machine Hob number | 19 |
Engineering Case: