Related Products

EPS polystyrene foam beeds machine

EPS continuous pre-expander machine

Automatic expandable polystyrene pre-expander machine

EPS polystyrene foam beeds machine
Low consumption EPS polystyrene moulding machine
Port: Hangzhou, China
Production capacity: 20 sets / month
Payment method: Letter of credit, telegraphic transfer
Model:Automation
Computerized: Computerized
Certification: CE, ISO9001:2008
Condition: New
Inquire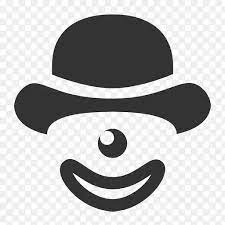 Add To Basket
Low consumption EPS polystyrene moulding machine | EPS moulding machine | EPS machine
Main Features:
1, Frame Structure
a. high-strength frame: further enhanced the back and front frame, adopt machine's body and feet as a whole style, greatly increased the templates more stronger and stiffness;
b. All the templates processed by relief annealing, machined by CNC machining center;
c. Frame surface de-rusted by sandblast, It guarantees the best capability and long lifetime for anti-corrosion.
2, Hydraulic System
a. In the use of large flow 1 or 2 hydraulic cylinders drives template;
b. According to the size of the template, uses multiple assistant hydraulic cylinders to lock the mould, which can ensure the balance of the mode with low pressure.
3, Control System
a. With the use of PLC Controller (Programmable Logic Controller) and Touch Screen, the automatic cycle process of opening and closing of the moulds, material feeding, steaming, temperature preservation, cooling, mould ejection, and releasing the final product from the machine will be accomplished automatically;
b. The machine uses the Spinning Encoder to control the travel distance covered during the opening and locking of the mould, to make sure that sealing remains identical during each feeding, and to ensure that the feeding density is uniform.
c. The precision sensor is used to set the heating pressure parameters on the touch screen.
4, Filling System
a. Vertical pressure material tank, turntable feeding system, a variety of feeding mode selection.
5, Power System
a. In the use of pilot-operated type steam reducing make steam pressure more stable;
b. Steam pressure,de-molding compressed air pressure and cooling vacuum pressure,flow rate can be adjusted independently;
c. Steaming controlled by equilibrated valve.
6, Cooling System
a. The vacuum system is mainly composed of vacuum storage tank, vacuum cooling tank, and highly efficient water-circulative vacuum pump, taking vacuum cooling as primary and water cooling as secondary to ensure products low moisture content;
b. High vacuum cooling system to realize high temperature de-molding, Reserved an interface for central vacuum equipment.
Owing to continuous development, we reserved the right for change any specification of machine without notice.
About Low consumption EPS polystyrene moulding machine
Features of the Low consumption EPS polystyrene moulding machine
1.Adopt PLC and touch screen control, all work steps are controlled by photo sensor and realize operation automatically;
2. Eps foam cutter With five working stations, 5 blocks can be put on the cutting line and in the same time 3 blocks will cut thickness, length, width cutting simultaneity, realized continuous operation, the capacity will be increased 100%;
3.There are several clamping device to improve the cutting accuracy;
4.Adopts aluminum alloy and aluminum profile for main frame with high strength, The block will move by chain transfer, it take strength engineering plastic for chain support, which keep cutting machine more accurate and last for a long time;
5.Stretch wrap machine is optional, it will be put in the end of cutting machine, it packs the EPS products after cutting to make transportation easy;
CE certificate, ISO9001:2008
WANLONG MACHINERY is a leading Low consumption EPS polystyrene moulding machine supplier, factory, manufacturer that focuses on Low consumption EPS polystyrene moulding machine. Complete specifications and high quality. We are committed to treating customers with integrity and quality, thus winning a group of loyal customers.
Low consumption EPS polystyrene moulding machine
Our products are exported to dozens of countries and regions.
Technical Data:
Items

Unit /Type

EPS-ZC-1200E

EPS-ZC-1400E

EPS-ZC-1500E

EPS-ZC-1700E


EPS-ZC-1800E

EPS-ZC-2200E

Mold Dimension

mm

1200*1000

1400*1200

1500*1300

1700*1500




1800*1600

2250*2150

Max Product Dimension

mm

1020*840x380

1220*1020*380

1320*1120*380

1520*1320*380




1620*1420*380

2080*1980*380

Window Size

mm

1060x860

1260x1060

1360x1160

1580x1360




1660x1460

2100x2000

Max. Interval

mm

1200

1400

1400

1400

1400

1400

Min. Interval

mm

150

210

210

210

210

210

Speed of Procession

mm/sec

160

160

160

120

120

120

Steam

Pressure

Mpa

0.3-0.7

0.3-0.7

0.3-0.7

0.3-0.7


0.3-0.7

0.3-0.7

Inlet

mm

DN65

DN80

DN100

DN100




DN100

DN100

Consumption

kg/cycle

8-10TSteam/1T EPS Material




Air-Compressed

Pressure

Mpa

0.5-0.7

0.5-0.7

0.5-0.7

0.5-0.7


0.5-0.7

0.5-0.7

Inlet

mm

DN50

DN50

DN50

DN50


DN50

DN50

Consumption

kg/cycle

1.5

1.8

2

2.2

2.3

2.8

Cooling Water

Inlet

mm

DN65

DN80

DN80

DN100


DN100

DN100

Consumption

kg/cycle

20-70

25-70

25-80

30-90




35-100

50-120

Vacuum Pump Capacity

m3/h

230

230

230

280




280

280

Connected load

kw

11

12.5

14.5

16.5


16.5

20.5

Voltage

v

380

380

380

380

380

380

Cycle Time

s

38-60

38-60

40-70

45-80




45-80

45-80

Overall Dimension

mm

5200*1940*3000

5200*2140*3200

5200*2450*3300

5200*2240*3500




5200*2550*3650

5200*2800*4000

Weight

kg

4500

5500

6000

6500

7000

9000
EPS Products Process: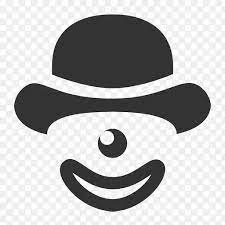 Engineering Case: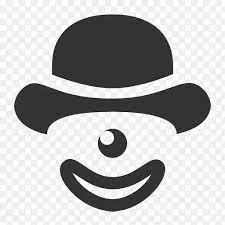 Product Application: