Related Products

EPS polystyrene foam beeds machine

EPS continuous pre-expander machine

Automatic expandable polystyrene pre-expander machine

EPS polystyrene foam beeds machine

Auto batch polystyrene pre-expander machine
Semi-auto expandable polystyrene machine
Port: Hangzhou, China
Production capacity: 20 sets / month
Payment method: Letter of credit, telegraphic transfer
Model:Automation
Computerized: Computerized
Certification: CE, ISO9001:2008
Condition: New
Inquire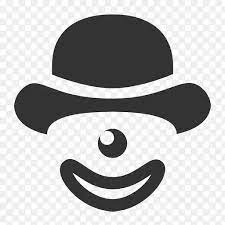 Add To Basket
Semi-auto expandable polystyrene machine | expandable polystyrene machine | polystyrene machine
Main Features:
1.The machine applies PLC and touch screen, to realize automatic production: closing template, charging (filling), heating, forming, cooling, opening template and de-molding;
2.The machine is vertical style, compact structure,small land occupancy area, screw drive system has been used, high security and reliability;
3.Convenient operation, full automatic to manual operation can be changed, operator does not need training, and only need to take out the finished products, one operator can operate 2-4 sets machines at the same time;
4.Time of the cycle is precise and stable, the quality of the product closes to the full-automatic shape molding machine;
About Semi-auto expandable polystyrene machine
Application of the machine:
1.The machine uses electrical, pneumatic components, valves, etc. are well -known brand products, thus ensuring the operation of the machine stability, reliability and long service life.
2.Automatic discharge barrel using compressed air to blow the material, increase the feed rate.
3.The computer has a memory function, can often use the EPS raw material brands, specifications, foaming process, all parameters can be recorded in the computer. When you need to use the manufacturers of raw materials used in the past, you just press a computer touch screen can quickly go back to the original process.
Semi-auto expandable polystyrene machine
WANLONG MACHINERY is a leading Semi-auto expandable polystyrene machine supplier, factory, manufacturer that focuses on Semi-auto expandable polystyrene machine. Innovation is the driving force for us to establish competitive advantage, and is the key to our leading position in the fierce international market competition.
We believe that innovation leads development, and we continue to create new products to meet the needs of more customers.
Technical Data:
Items

Unit/Type

EPS-BC-0907

EPS-BC-1009

EPS-BC-1208

EPS-BC-1210

EPS-BC-1310

EPS-BC-1512

EPS-BC-1712

EPS-BC-1714

Outer Dimension of Template

mm

900x700

1000x900

1200x800

1200x1000

1300x1000

1500x1200

1700x1200

1700x1400

Centre of Guider

mm

780x600

800x800

1000x800

1080x880

1180x880

1350x1050

1550x1050

1550x1250

Max Mold Dimension

mm

900x540

1000x740

1200x740

1200x820

1300x820

1500x980

1700x980

1700x1180

Max Traveling Distance

mm

720

720

720

720

720

720

720

1100

Velocity of Template Moving

mm/s

25

25

25

25

25

25

25

25

Cycle Time

s

70-120

70-140

70-140

80-160

80-160

100-200

100-200

100-200

Connected Load

kw

1.5

1.5

1.5

2.2

2.2

3

5.5

5.5

Overall Dimension

mm

900x1100x2800

1200x1100x2800

1400x1200x2800

1400x1400x3000

1400x1400x3000

1550x1400x3000

1750x1400x3000

1750x1600x3000

Weight

kg

1800kg

2500kg

2700kg

2800kg

2900kg

3200kg

3500kg

4000kg

Note: we custom build our machines according to any customer's special requirements.
EPS Products Process: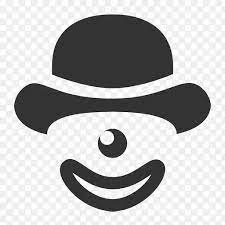 Engineering Case:
Product Application: