Related Products

Silo

Water cooling tower

Air-compressor

Air-tank

Drying room radiator

EPS polystyrene foam beeds machine

EPS polystyrene foam beeds machine
Steam boiler
Port: Hangzhou, China
Production capacity: 20 sets / month
Payment method: Letter of credit, telegraphic transfer
Model:Automation
Computerized: Computerized
Certification: CE, ISO9001:2008
Condition: New
Inquire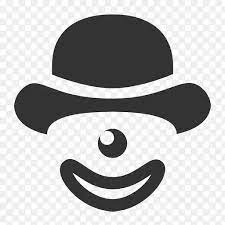 Add To Basket
EPS polystyrene foam beeds machine | EPS polystyrene machine | EPS machine
Information:
1. We optimized the heat exchange time and heat exchange method of the system, adopted the high-efficiency patented vortex three-pass structure, adjusted the ratio of the radiant heating surface and the convective heating surface, and the boiler had higher thermal efficiency.
2. World-class brand combustion system suppliers and the durability and reliability of the system can be further improved. Ensure that your boiler system burns more fully and stably.
3. Equipped with high-quality, other electrical components to ensure the stability of the control system, and the boiler system can operate more continuously and stably.
4. Use a more reasonable energy-saving system structure and configuration. Reduce the flue gas temperature from 200ºC~260ºC to 130ºC.
Our Advantages
OEM Service : Customers simply provide heat transfer, flow, inlet temperature, outlet temperature, operating pressure, resistance, heat balance, core body size and other relevant parameters.
Team Support : Professional design team and technology team provide 24 hours service and 12 months warranty.
Factory Support : Accept sample order, economical and practical.
More service
1) We can help buyers design specific products or produce products according to buyers'design.
2) We can print logo according to buyers' requirement.
3) One year's warranty against B/L loading date. If you meet with quality problem, we promise to replace goods.
About EPS polystyrene foam beeds machine
Features:
1. Welded strong steel tube structure as a whole with vibration temper aging treatment ensures no deformation for long time.
2. 700mm Z-axis feeding height & effective travelling for heavy and thick materials.
3. Spindle rotated 180 degree, you can make 2D/3D/4D carving on curved surface, arc-surface,bending surface, larger dimension mould, statues, sculptures, cylinders and so on...
4.Powerful 9KW China HQD ATC air cooling spindle , can move 0-180 degree.
WANLONG MACHINERY is a leading factory that focuses on EPS polystyrene foam beeds machine. We solemnly promise to provide your products with excellent quality, reasonable prices and the highest cost performance.
EPS polystyrene foam beeds machine
The quality of our products has passed international certification and the price is affordable.
Production auxiliary equipment: