Related Products

PLC MITSUBISHI

PLC DELTA

Filling gun

Touch screen delta

EPS polystyrene foam beeds machine
T-valve
Port: Hangzhou, China
Production capacity: 3000 pieces / month
Payment method: Letter of credit, telegraphic transfer
Mould Cavity: Customerize
Plastic Material: EPS
Certification: CE, ISO9001:2008
Condition: New
Inquire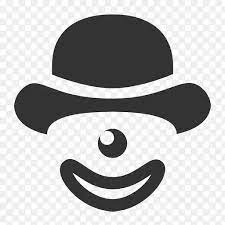 Add To Basket
EPS vacuum block moulding machine | vacuum block moulding machine | moulding machine
Information:
1. More specifications
Medium temperature: PTFE: -10 ° C - +180 ° C;Ambient temperature: -10 °C - +60 °C;Viscosity: up to 600MM2/s;Control medium: air/neutral gas;Control pressure range: 0.3-1MPA;Installation: Install as needed, preferably with the actuator facing up;Features: large flow, long life, maintenance free, reliable.
2. Applicable medium
Water, neutral gas or liquid, alcohol, oil, organic solvent, water vapor, weak acid, or weak alkali solution.
3. Widely used in
Beer beverage filling equipment machinery, textile printing or bleaching, gas industry pharmaceutical and medical equipment, pharmacy, chemical industry high-temperature sterilization, disinfection; foaming machinery, foaming equipment; water pollution treatment.
Our Advantages
OEM Service : Customers simply provide heat transfer, flow, inlet temperature, outlet temperature, operating pressure, resistance, heat balance, core body size and other relevant parameters.
Team Support : Professional design team and technology team provide 24 hours service and 12 months warranty.
Factory Support : Accept sample order, economical and practical.
More service
1) We can help buyers design specific products or produce products according to buyers'design.
2) We can print logo according to buyers' requirement.
3) One year's warranty against B/L loading date. If you meet with quality problem, we promise to replace goods.
About EPS vacuum block moulding machine
Features:
1. 700mm Z-axis feeding height & effective travelling for heavy and thick materials.
2.Powerful 9KW China HQD ATC air cooling spindle , can move 0-180 degree.
WANLONG MACHINERY is a leading factory that focuses on EPS vacuum block moulding machine. We solemnly promise to provide your products with excellent quality, reasonable prices and the highest cost performance.
EPS vacuum block moulding machine
The quality of our products has passed international certification and the price is affordable.