Related Products

EPS foam polystyrene moulding machine

EPS semi-auto shape moulding machine

EPS semi-auto shape moulding machine

EPS semi-auto shape moulding machine

EPS continuous pre-expander machine
Thermopor vertical machine
Port: Hangzhou, China
Production capacity: 20 sets / month
Payment method: Letter of credit, telegraphic transfer
Model:Automation
Computerized: Computerized
Certification: CE, ISO9001:2008
Condition: New
Inquire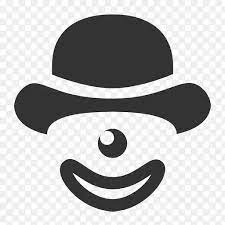 Add To Basket
Thermopor vertical machine | vertical machine | vertical machine supplier
Main Features:
1.The machine applies PLC and touch screen, to realize automatic production: closing template, charging (filling), heating, forming, cooling, opening template and de-molding;
2.The machine is vertical style, compact structure,small land occupancy area,hydraulic system has been used, high security and reliability;
3.Convenient operation, full automatic to manual operation can be changed, operator does not need training, and only need to take out the finished products, one operator can operate 2-4 sets machines at the same time;
4.Time of the cycle is precise and stable, the quality of the product closes to the full-automatic shape molding machine;
About Thermopor vertical machine
Application of the Thermopor vertical machine
1.The machine adopts PLC programmable controller and touch screen control, automatic feeding, automatic electronic measurement, automatic control of temperature and pressure, dry barrel drums, etc., have made the material once completed, to ensure that the machine automatically cycle of production.
2.Automatic discharge barrel using compressed air to blow the material, increase the feed rate.
3.The computer has a memory function, can often use the EPS raw material brands, specifications, foaming process, all parameters can be recorded in the computer. When you need to use the manufacturers of raw materials used in the past, you just press a computer touch screen can quickly go back to the original process.
WANLONG MACHINERY is a leading Thermopor vertical machine supplier, factory, manufacturer that focuses on Thermopor vertical machine. We have our own production workshop and design team. If you cooperate with us, we can provide you with first-hand prices.
Thermopor vertical machine
No matter from which point of view, we are the best choice.
Technical Data:
| | | | | | | | | |
| --- | --- | --- | --- | --- | --- | --- | --- | --- |
| Items | Unit/Type | EPS-YBC-1009 | EPS-YBC-1208 | EPS-YBC-1210 | EPS-YBC-1310 | EPS-YBC-1512 | EPS-YBC-1712 | EPS-YBC-1714 |
| Outer Dimension of Template | mm | 1000x900 | 1200x800 | 1200x1000 | 1300x1000 | 1500x1200 | 1700x1200 | 1700x1400 |
| Centre of Guider | mm | 800x800 | 1000x800 | 1080x880 | 1180x880 | 1350x1050 | 1550x1050 | 1550x1250 |
| Max Mold Dimension | mm | 1000x740 | 1200x740 | 1200x820 | 1300x820 | 1500x980 | 1700x980 | 1700x1180 |
| Max Traveling Distance | mm | 720 | 720 | 720 | 720 | 720 | 720 | 1100 |
| Velocity of Template Moving | mm/s | 25 | 25 | 25 | 25 | 25 | 25 | 25 |
| Cycle Time | s | 80-140 | 80-140 | 80-160 | 80-180 | 100-200 | 100-200 | 100-200 |
| Connected Load | kw | 4 | 4 | 4 | 4 | 5.5 | 5.5 | 5.5 |
| Overall Dimension | mm | 1200x1100x2800 | 1400x1200x2800 | 1400x1400x3000 | 1400x1400x3000 | 1550x1400x3000 | 1750x1400x3000 | 1750x1600x3000 |
| Weight | kg | 2500kg | 2700kg | 2800kg | 2900kg | 3200kg | 3500kg | 4000kg |
EPS Products Process: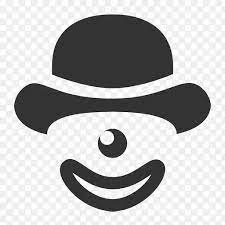 Engineering Case:
Product Application: