Related Products

EPS polystyrene foam beeds machine

EPS continuous pre-expander machine

Automatic expandable polystyrene pre-expander machine

EPS polystyrene foam beeds machine

Auto batch polystyrene pre-expander machine
Top Performance Multifunctional Pre-expander
Full automatic multifunctional EPS pre-expander with big capacity for lightweight EPS beads, the density can be lower to 4.5kg/m3 after second expansion.
Inquire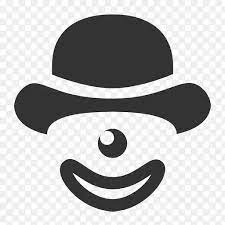 Add To Basket
Top Performance Multifunctional Pre-expander Manufacturers and Supplier - China Factory - WANLONG MACHINERY
Main Features:
Description
1.Fully automatic multifunctional machine, applies PLC and touch screen, automatic feeding, electronic weighing, temperature control, material level control to realize automatic and continuous production.
2. Electronic weighing system and material level control system ensure the density of the foamed beads, which make the beads uniform and keep the density tolerance within 2.8%.
3. Japan original pressure reducing valve controls the steam pressure of the chamber, which ensures the outcome pressure of the valve constant and the inner temperature stable, which keeps the foamed material equal and prevents the beads agglomerate because of the bad temperature control.
4. The electronic weighing device, automatic feeding device, PLC central control, automatic weighing, feed, improve production efficiency, reduce labor intensity.
5. Using barrel closed pressure foaming, high thermal efficiency, saving steam, short curing time, high foaming ratio, beads than uniform, continuous pre-expansion machine energy savings of more than 50% .
6. The machine has a large capacity of the automatic control system of fluidized bed drying, with continuous drying and beads by crushing feeding devoice is sent to the cooking bin function etc...
7. Electric and pneumatic components are well-known brands, with reliable performance, stable quality, long service life and low maintenance cost.
8. The computer has memory function, which can record all information such as brands, specifications, expanding foam techniques and parameters of EPS material manufacturers. When customers want to use the materials that ever been used before just press the touch screen of computer to quickly go back to the original technique.
9. The machine adopts weighing system below, reducing the machine height, some parts are set to the upper part of the frame, with compact structure.
10. the machine adopts pressure supply system, foam production therefore suitable for high altitude hypoxia area, the advantage of pressure foaming machine.
About Top Performance Multifunctional Pre-expander Manufacturers and Supplier
Top Performance Multifunctional Pre-expander is widely used for extremely lower density EPS foam products or high capacity EPS beads demand.
WANLONG MACHINERY, with over years experience, is one of the largest top performance multifunctional pre-expander manufacturers and suppliers in China. With the help of advanced equipment and technology, all of our products are of high quality and low price. Welcome to buy the cheap customized machine from our factory.
Technical Data:
ITEM

LWP1500ⅠⅡ

LWP1600ⅠⅡ

Expansion Chamber

Diameter

DN1560

DN1660

Volume

4.3m 3

4.8m3

Usable Volume

3.5m 3

4m3

Steam

Entry

DN50

DN50

Consumption

8-10kg/cycle

11-14kg/cycle

Pressure

0.4-0.8Mpa

0.4-0.8Mpa

Compressed Air

Entry

DN50

DN50

Consumption

0.6-0.9m3 /cycle

0.7-1.0m3 /cycle

Pressure

0.4-0.8Mpa

0.4-0.8Mpa

Drainage

Upper Drain Port

DN125

DN125

Down Drain Port

DN100

DN100

Material Conveying Pipe

DN200

DN200

Capacity

4.5g/l 320kg/h

4.5g/l 360kg/h

7g/l 420kg/h

7g/l 480kg/h

9g/l 500kg/h

9g/l 560kg/h

15g/l 800kg/h

15g/l 900kg/h

30g/l 1300kg/h

30g/l 1400kg/h

Connected Load/Power

23KW

23KW

Expanded Density

4.5-35kg/m 3

4.5-35kg/m 3

Density Tolerance

< ±3%

< ±3%

Overall Dimension

8000*3500*5500(mm)

9000*3500*5500(mm)

Weight

4700kg

4800kg
EPS Products Process: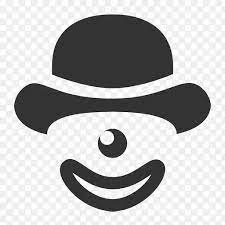 Engineering Case: