Related Products

Silo

Water cooling tower

Air-compressor

Air-tank

Drying room radiator

EPS polystyrene foam beeds machine
Water pump 80-65-11kw
Port: Hangzhou, China
Production capacity: 20 sets / month
Payment method: Letter of credit, telegraphic transfer
Model:Automation
Computerized: Computerized
Certification: CE, ISO9001:2008
Condition: New
Inquire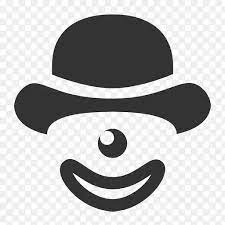 Add To Basket
Expandable polystyrene machine | polystyrene machine supplier | polystyrene machine
Information:
1. Application
a. Daily and fire water supply for high-rise
b. Water supply and discharge in mines
c. Cyclic pressurization, air-conditioning system.
Type D/DY/DF/DM multistage Pump is a single-suction, multi-stage, segmental centrifugal pump. Type D It is provided for delivering clear water without solid particles or other liquid which is physically and chemically similar to clear water.
The temperature of the liquid is -20º C~ 80º C...Type DY is used to transfer non-corrosive oil and oil products without solid particles and with viscosity less than 120 centistokes. The temperature of the liquid is -20º C~ 150º C Type DF is used to transfer corrosive liquid without solid particles, The temperature of the liquid is --20~+150º C. Type DM is used to transfer clear water or liquid which is physically and chemically similar to clear water with limited solid particles
2.Construction
Type D/DY/DF/DM pumps are horizontally installed. The direction of the inlet and outlet of Type DY\DF is vertical upward except the type D pump with a horizontal inlet. Type DYI\II\IIIDF can be also with a horizontal inlet and outlet.The axial thrust gets balanced with the help of a balance disk.
3.Symmetrically construction
The shaft seal usually uses a packing seal, according to customers' requirements, a mechanical seal is used, too. Type DF85_67pumps use sliding bearings that get lubricated with dilute--oil. The others use rolling bearings which get lubricated with grease except for type DF85-67 pump with dilute oil.
Our Advantages
OEM Service : Customers simply provide heat transfer, flow, inlet temperature, outlet temperature, operating pressure, resistance, heat balance, core body size and other relevant parameters.
Team Support : Professional design team and technology team provide 24 hours service and 12 months warranty.
Factory Support : Accept sample order, economical and practical.
More service
1) We can help buyers design specific products or produce products according to buyers'design.
2) We can print logo according to buyers' requirement.
3) One year's warranty against B/L loading date. If you meet with quality problem, we promise to replace goods.
About Expandable polystyrene machine
Features:
1.Vacuum adsorption and dust collection system: vacuum adsorption table, adopted bakelite table, high density, no deformation and high adsorption, can for different size materials adsorption, saving time compared the traditional mechanical plate fixing, the vacuum pump can choose oil-less vacuum pump to solve water cooling vacuum pump changing water issue in the frigid weather; Dust collector helps to suck the dust, milling dust, saw dust during processing, keeping the working table cleaning and ensuring the machine long time using.
2.Advanced files pre-reading and verifying function. Mistakes in G code files can be corrected timely.
3. Advance prediction algorithm for three-dimension curve which ensured stable curvilinear motion with suitable speed and precision.
WANLONG MACHINERY is a leading Expandable polystyrene machine supplier, factory, manufacturer that focuses on Expandable polystyrene machine. Complete specifications and high quality. We are committed to treating customers with integrity and quality, thus winning a group of loyal customers.
Expandable polystyrene machine
Our products are exported to dozens of countries and regions.
Production auxiliary equipment: